Transformation and digitalisation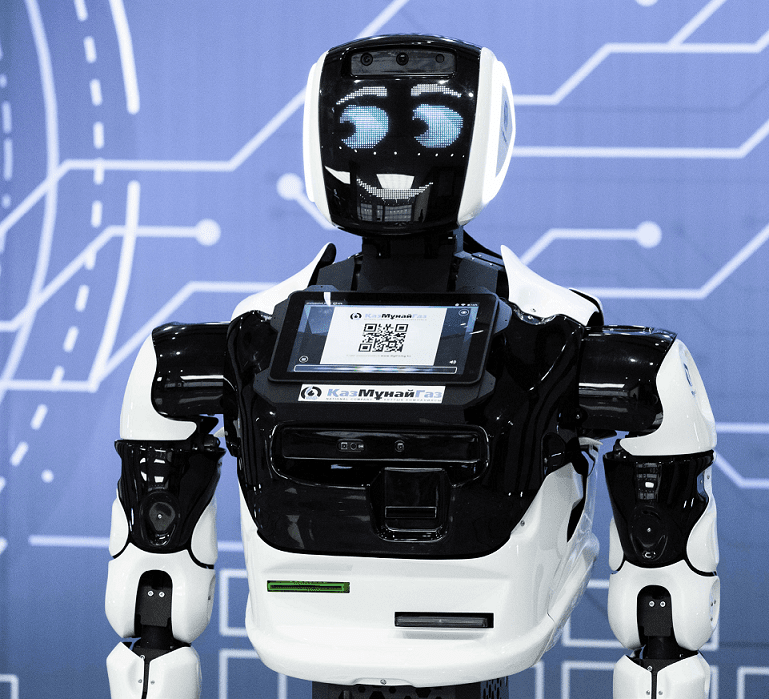 The global COVID-19 crisis sped up our transformation and digitalisation. Digital technology offers new opportunities for the oil and gas sector in the current environment. For example, as soon as the lockdown began, digital solutions enabled us to quickly shift KMG employees to work from home without affecting performance.
Digital transformation is integrated in KMG's Development Strategy until 2028 and crisis response in 2020–2021. We will continue the digitalisation of KMG, but in a targeted and smart way to ensure a tangible financial impact and improve industrial safety. KMG will use established technologies with proven effectiveness.
A new approach to digital transformation is outlined in our 2021 priorities:
Transformation is clearly aligned with KMG's Development Strategy and crisis response plan
Focus on a maximum of 10 projects with an emphasis on oil exploration and production to achieve direct financial benefits
Active involvement of subsidiaries in identifying business challenges and initiating projects to address them
Promotion of a change culture at KMG
KMG's current portfolio of Digital Transformation projects and activities comprises 13 projects and activities and is aimed at reducing costs, increasing the transparency of business processes, developing a culture of continuous improvement, and implementing digital solutions at production facilities.
In 2020, seven projects and activities were completed or embedded in KMG's operational activities: ERP system implementation, IT cost optimisation, information security management system implementation, new procurement model, and three HR activities. In the reporting period, all of these projects and activities yielded certain results. Specifically, as part of the project to introduce an information security management system (ISMS) at KMG Group, information security management processes at KMG's corporate centre were updated and guidelines on the functioning of ISMS at KMG and subsidiaries were developed.
Activities aimed at developing guidelines on procurement management at KMG and performing diagnostics implied the development and approval of KMG's Procurement Management Rules.
In line with the new approach, a new project, ABAI (Advanced Base Artificial Intelligence) Information System Development, was added to the digital transformation portfolio. The ABAI system will integrate all production data from KMG's upstream unit with the possibility to analyse these data using artificial intelligence, instantly visualise them, and continuously manage production operations remotely.
In 2020, we resumed the large-scale project to establish KMG's Multifunctional Shared Services Centre, providing for the transfer of a number of support functions (HR management, accounting and tax accounting, procurement, administration and maintenance, and others) to a single service centre. Thus, we will be able to significantly reduce the load on the corporate centre and subsidiaries, and focus on core production activities. Function standardisation and automation will drive cost reduction and improve transparency.
Transformation of business processes and introduction of digital technologies call for changes in people, their mindset and behaviour. Accordingly, several projects in our current portfolio are aimed at introducing a new corporate culture, improving employees' digital literacy, and enhancing the ability to work in the new environment.
As part of our HR activities in 2020, we held several strategic sessions with the management of KMG and subsidiaries, that resulted in the elaboration of a roadmap to develop the corporate culture and an action plan to improve the Social Stability Index and enhance industrial relations at KMG Group. On top of that, based on the diagnostics results, HR specialists approved a new transitional (interim) organisational structure of the HR unit of KMG's corporate centre, and detailed the processes and roles within the new structure.
A large-scale campaign to train employees of the corporate centre and subsidiaries was launched as part of the initiative to implement a project management system at KMG. The system, based on Stage Gate Process principles, has been functioning at KMG Group since October 2020 and is expected to ensure project management transparency and eliminate unprofitable projects thanks to comprehensive feasibility studies to back up investment decisions. In addition, clear responsibilities for project implementation were established, and specific requirements for the qualifications of participants in project management were defined. It is expected that project management trainings for KMG employees will be conducted on a continuous basis.
A project to introduce a training and certification framework for operational staff of Kazakhstan refineries through the introduction of computer simulators was implemented across the oil refining business segment. Operators use virtual simulators to practice normal and abnormal situations. In addition, young professionals can study industrial machines and production processes before starting relevant work. This project is an element of the "digital employee" concept. It will help minimise production disruptions caused by human error and thus increase the reliability of refineries thanks to proper and uninterrupted equipment operation.
KMG has been successfully running the project to implement the Lean 6 Sigma (LSS) programme in its exploration, production and refining business for several years. The project is also aimed at training employees in a project-based approach. The programme stipulates conditions to motivate employees to put forward initiatives to improve business processes and optimise enterprises' performance. LSS projects do not typically require major investments, while ensuring immediate economic impacts. In general, the programme promotes a culture of lean production and involves people in delivering continuous improvements to the production process.